All our horses are definitely tried and proven mountain horses, capable of not only handling the conditions, but also, and importantly, making sure the rides are safe and enjoyable.
Our herd includes all types of breeds including standard breeds, stock horses, quarter horses, clydie x's and even the occasional hardy thoroughbred.
We make every effort to provide each rider with a mount that suits their confidence and ability. Novice riders and children are matched to their mount with great care. We have a good selection of weight bearing horses so no need to worry about weight limits.
During our rides we are able to split the group to allow capable riders to enjoy a gallop, whilst others are able to enjoy their riding at a more leisurely pace.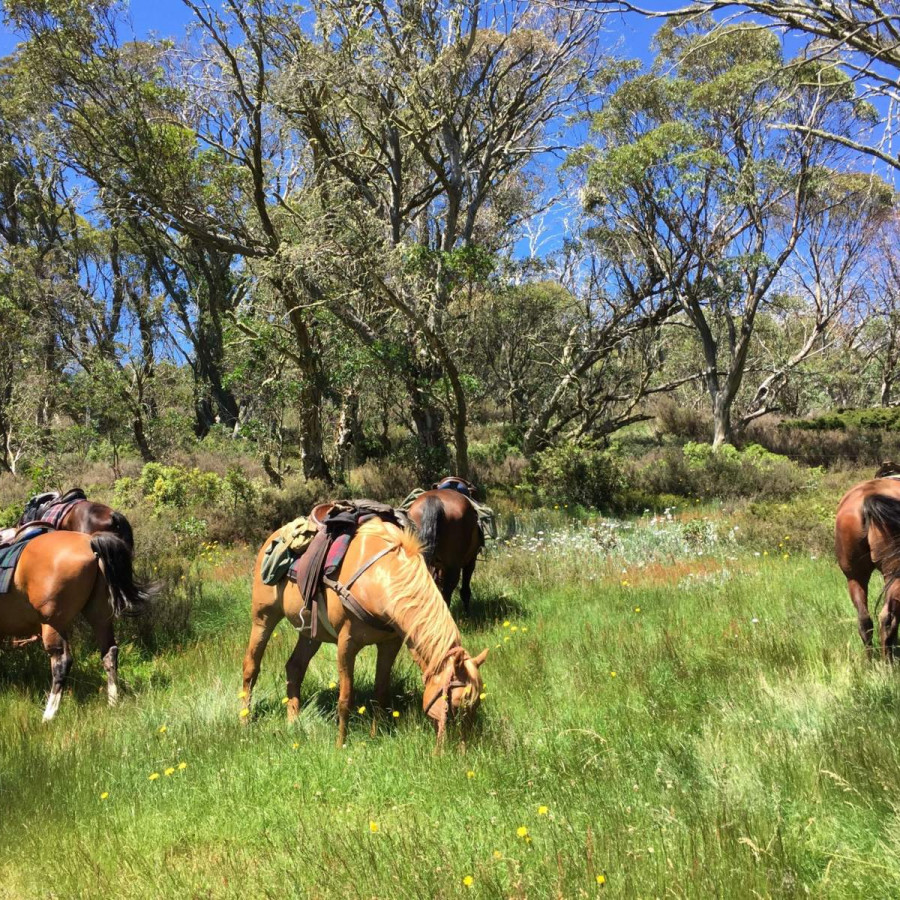 It's important to us that all riders enjoy their holiday at the level of riding with which they feel comfortable.
Length of rides will vary around six hours per day. Of course, if you're feeling a little tired or simply don't wish to ride, you may take in the views from the four-wheel drive.
Equipment
We provide all tack, although riders are welcome to bring their own if they wish.
We provide riding helmets free of charge for those who do not have them, and have oilskin riding coats available to hire on request.
Riders must bring their own footwear i.e. smooth-soled boots with no tread that will catch on stirrups.